About Russo's Gourmet Foods & Market
Curbside Pickup / Home Delivery Now Available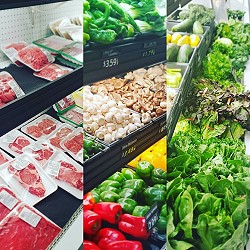 During this challenging time Russo's Gourmet Foods & Market is offering Curbside Pickups and Home Delivery (5 Mile Radius).
Let us do the shopping – Currently waiving Service & Delivery Fees!
Our priority is for the health and safety of our customers, coworkers, and our community.
We are stocked – Fresh Produce & Meat – We have all your essentials and more!
Or Call us at 610-898-1918 to place your order.
Russo's Gourmet Foods & Market will remain open for take out and shopping during normal business hours.
Be assured that our well-trained staff at Russo Foods and Market, Inc. will continue with enhanced cleaning and disinfecting procedures.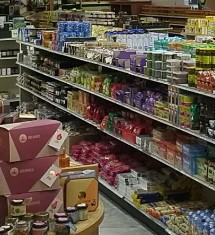 Russo's Gourmet Foods & Market is a family owned and operated business which offers a large selection of imported products and the convenience to buy general groceries like meat, poultry, dairy, and fresh crisp produce.
Our family has been providing superb Italian gourmet food for over 60 years.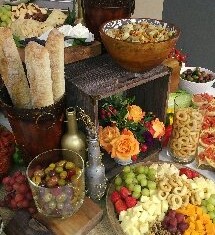 Russo's Gourmet Foods & Market offers an extraordinary selection of gourmet food items to accommodate every Catering event!!!  If you can not find it on the menu Russo's Gourmet Foods will make it for you!! Whether you need appetizers, entrees, or dessert we will make sure your next party planning is a pleasurable experience.
*Effective immediately, our dine-in area will be closed until further notice due to the "COVID-19" coronavirus protocol.*
Come visit us at our Italian Gourmet Deli & Market and enjoy a taste of Italy.
Relax in our cafe area while savoring our homemade meals and sandwiches or enjoying pizza from our pizza bar or olives from our olive bar.
Lunch is a must!
Dinners are delectable!
We have delicious authentic in house prepared Italian gourmet foods and specialties.
Italian Gourmet Food
Italian gourmet food is one of the most varied cuisines.
Italian food is reflected by the cultural variety of the regions in italy and by the history of Italy, which was influenced by Greek, Roman, Norman and Arab civilizations. The Italian cuisine is considered as a prime example for a 'perfecto' cuisine, and is imitated all over the world.
The Roman cuisine for example usually uses sheep's cheese and organic meat, on the other hand, Tuscan cooking is using white beans and bread without salt. In Rome the pizzas are very thin like crackers, and Neapolitan and Sicilian pizzas are thicker. than their counterparts. The Northern Italian dishes are influenced by French cooking, because of the proximity of the French border. Emilia-Romagna is number one with wheat production in italy, and is also known for their stuffed pasta. Napoli is considered as the home of pizza and mozarella.
The northern and southern Italian cuisines are very different, mainly because of the cooking oils and the style of pasta which is commonly used. The Northern Italian cuisine uses butter, cream, Mascarpone cheese, risotto and fresh egg pasta, on the other hand, the southern Italian cuisine you see Buffalo Mozarela, extra virgin olive oil and dried pasta. The Southern Italian cuisine use larger amounts of tomatoes.